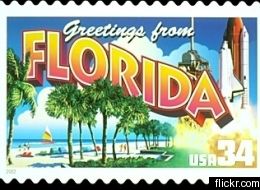 Today I hop on a plane and head back to good old Michigan. In just short weeks I shall be back here in Florida, and back with my hubby.
Until then it is time to get back into a Michigan groove.
Last week recap:
Wednesday: Vo2 Max interval run at the clubhouse (after 2 BUCKETS of run punch. DEDICATION... I haz it)
Thursday: Beach bumming, swimming in the pool, laps with Mike
Friday: REST DAY!
Saturday: Ran the Support our Troops 10k in North Palm Beach (100% humidity thanks to the early morning rain, and 80* at the start) - 1:07, 10:49 average pace which was about a minute per mile slower than my 10k pace, but with the humidity I will take it! Plus it was a 3+ minute PR over my best 10k prior (2011), 1.5 hour massage afterwards to work out the tight hammies
Sunday: Rode for 1.5 hours in the crazy wind on the road bike. I have missed riding outside!
Weekly Plan for success:
Monday: Rest (travel day)
Tuesday: Ride FTP intervals AM, pick up the furry kids (Moose and Otis) from my parents PM
Wednesday: Run at gym with Yvette AM, dinner with Vickie PM
Thursday: Ride Vo2 Max Intervals AM, class PM
Friday: Rest
Saturday: Ride with group at Fraser 7am, PM rest family visit for Easter
Sunday: Family visit for Easter AM, run in PM
For some reason I aways feel better when I write it down. It is one thing to read my plan in my training software, but a totally different feeling to write it down, to commit the words from my own fingers to my own paper... errrr.. monitor.
I am feeling balanced and happy again. I really REALLY needed this week with my husband to put me back to normal. This week I felt the fog of depression slip away and I rose from it feeling confident and happy. Content.
While it was hard with him leaving for work this morning knowing that I will not be seeing him again until after work April 16th, I realized that those 3 weeks are going to fly right on by. 3 weeks is nothing compared to the nearly 9 weeks it had been since I had last seen him.
Living a bi-State life is hard, but it is a short term sacrafice for the greater good of our future. This distance has really brought us closer together and made our bond even that much more strong.
Now this is not for everyone, and I am sure that lots of people wonder how we can do it with us only being married this past August. The truth is that it is HARD. There have been many a tear shed between us for sure; but what makes it work is that we are able to spend real quality time together each month and that we supplement that in-person time with weekly Skype sessions and daily texting/phone calls.
I love hearing all about his new job, the city of Miami, what is going on with my in-laws, and all the places and things that he is experiencing as a Florida resident that we never did as visitors. He likes hearing about my day, how things are going with the boys (Moose and Otis) and how training is going.
I was afraid that this week together would leave me heartbroken and wanting to never board the plane back to Michigan. Surprisingly it did not. In fact, it made me appreciate even greater the life that we are able to lead and it made me happy to know that it is not as difficult as we had thought. I find myself already looking forward to April's visit. This was the shot in the arm that we needed to make it work.
This trip returned me to myself and gave me permission to live my life in Michigan while we work on our life in Florida. It offered both of us the chance to experience our new normal. And more than anything it reassured us that we did the right thing.
Anyone can do anything short term. Our heads and our hearts are in the right place and this week has shown us both that very clearly.
I am so relieved knowing that I will be returning to the Mitt with a smile on my face and a warm fuzzy in my heart. Oh, and a 10K race PR. :-)